Teckro
︎
Brand Identity
2018
at Fold7
Teckro is a life science technology company that is entirely rethinking clinical research. Founded in 2015, the company's products result in quicker development of drugs and treatments for the world's most complex diseases, for far less cost.
Background
Having developed an innovative product in the life sciences market and a bold aim – looking to reinvent the way clinical trials are run – the company has now received in excess of $40 million USD of investments over 3 funding rounds since its launch, including major support from Facebook and Airbnb investor Founders Fund.
Teckro's primary product is an app, which makes it possible for all relevant information about a clinical trial instantly accessible to every member of the team, allowing the entire study team to be connected effortlessly.
Having received substantial financial backing, the organisation wanted to make itself the market leader, and as such wanted to completely refresh the brand identity they were still using from their start-up days.
I was the sole designer on the project, leading it from initial brief to final delivery.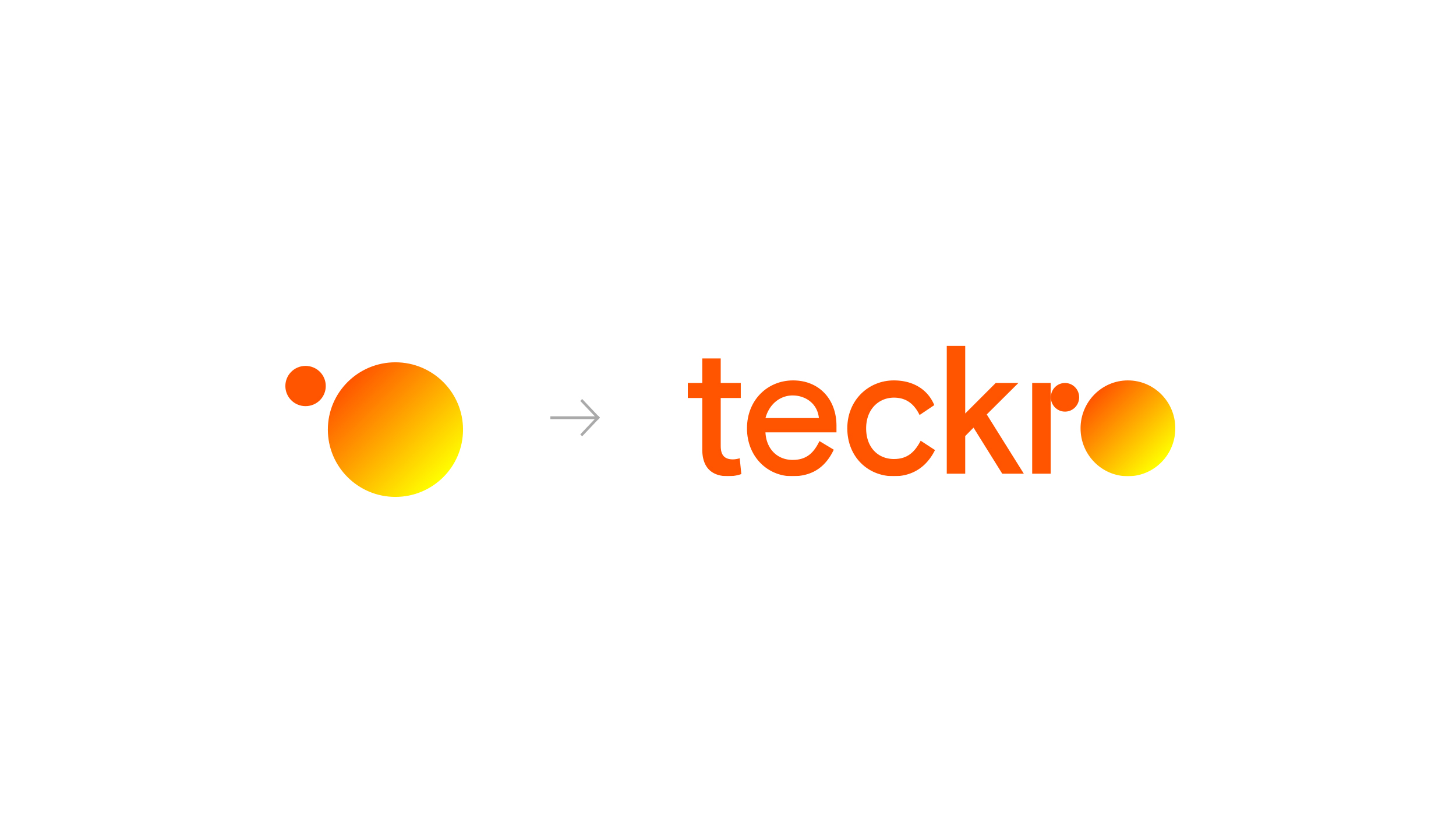 The chosen route involved a graphic icon that I created and named the 'Query'. Made up of two circles, the smaller circle represents the question you ask the app, with the larger colourful circle representing the answer Teckro provides.

The Query is a dynamic and recognisable mark, that then seamlessly integrates into the Teckro wordmark. It is also used throughout the identity to re-inforce photography and messaging.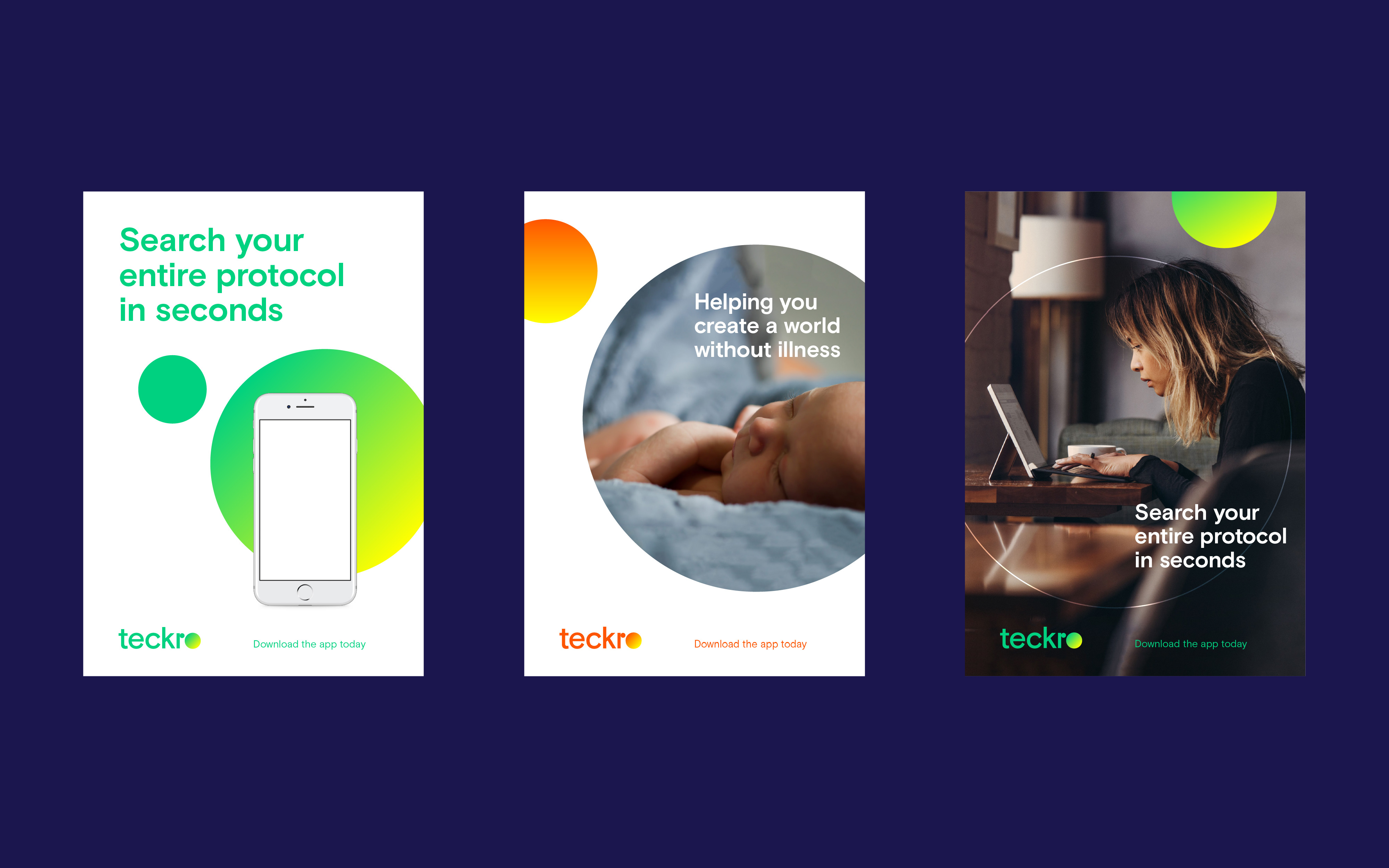 ---
Brand Guidelines

I also developed an extensive 80–page Brand Guidelines document, to help ensure that the launch of the new identity is consistent as it is rolled out across the Teckro app, website and advertising. The brand is expected to launch by the end of 2019 once the latest app is complete.