Reimagine
︎
Brand Identity
Experiential
2017
at Havas
Havas London is an advertising agency based in King's Cross, London, forming part of Havas Creative Group, with more than 18,000 employees and a turnover of €2bn. The agency creates and develops integrated campaigns for a large selection of clients.
Background
Over the course of 2016, a number of significant changes occured within the agency, including moving the agency into the newly created Havas Village in King's Cross, alongside the other UK agencies in the group. A new 'Reimagine' strategy was introduced to help the agency stand-out.
Initially a brief for a piece of wall art, my concept was a fusion of the new positioning, and the recently introduced agency identity, primarily based around a lowercase 'h'. I created a simple grid system, to be used for both the logo and layouts, as well as a custom typeface for the logo.
System overview

The flexibility of the system means that the logo can take numerous different forms. The default formation is the 'h' shape, as it helps create a link back to the agency logo, without making any of the applications feel heavily branded. A monochrome colour palette helps increase the logo's impact.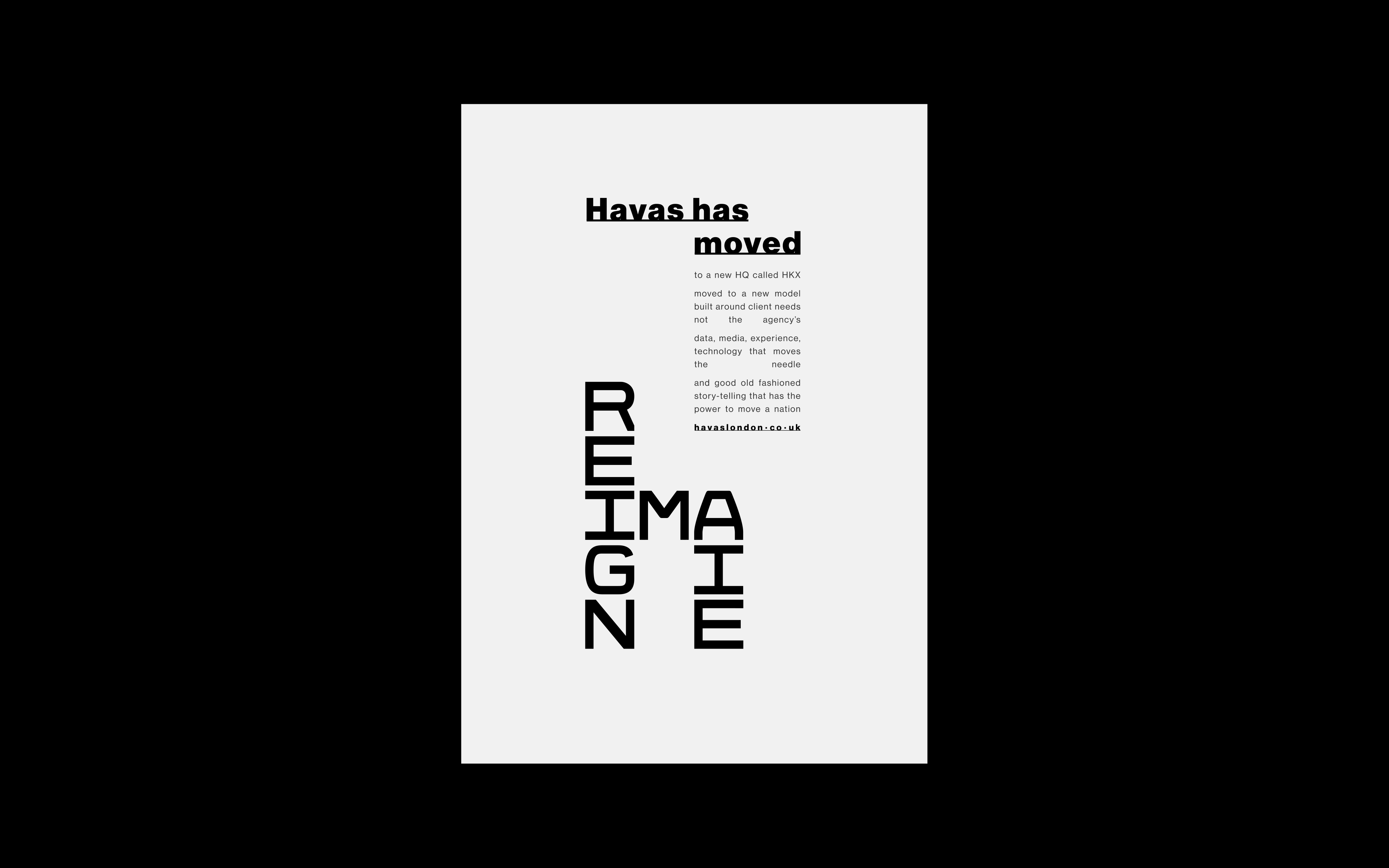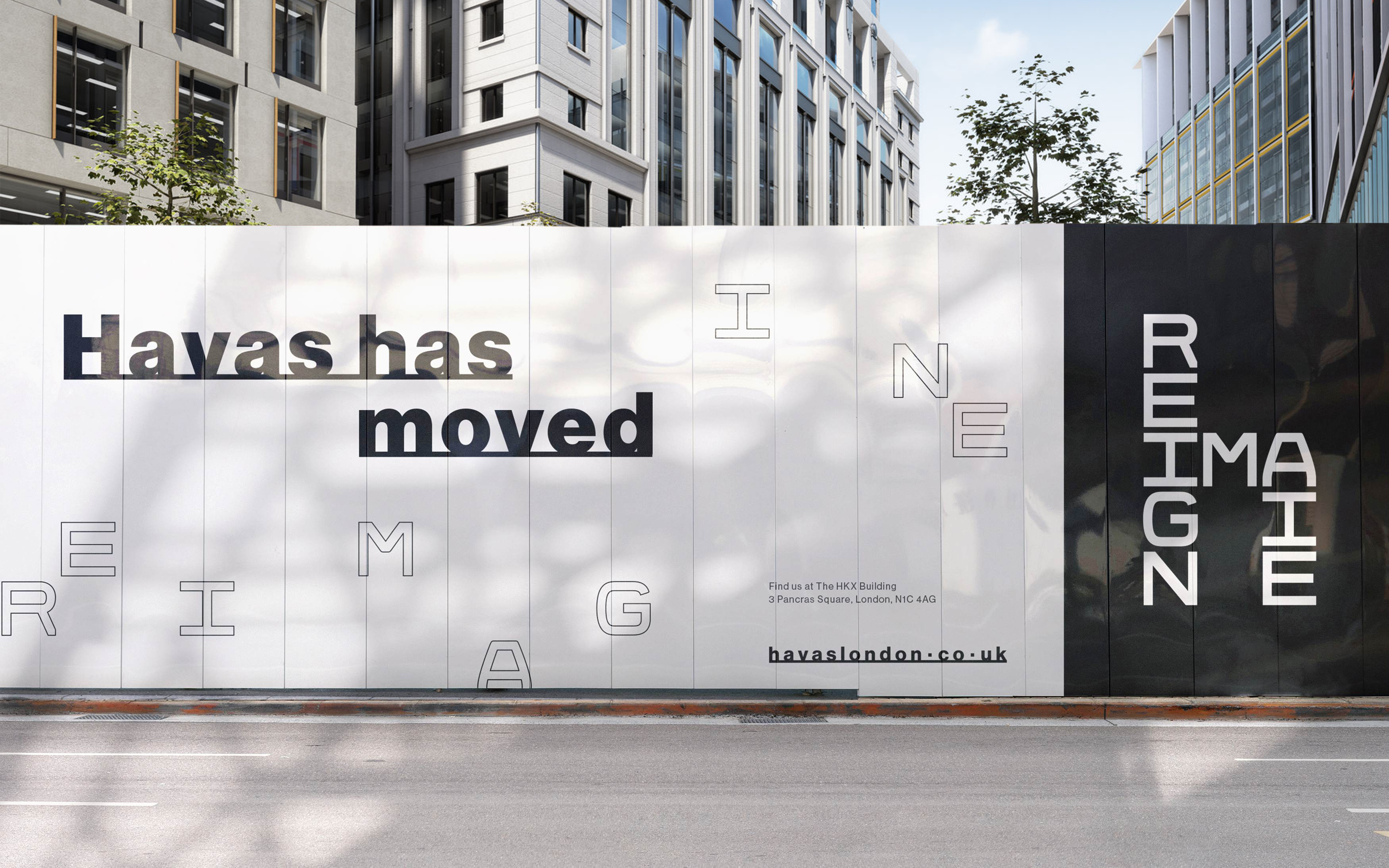 I also created an endframe for the agency showreel to demonstrate how the identity works in motion. The short, sharp transitions create a powerful climax to the film, and incorporates a seamless transition between the 'Reimagine' positioning, and the global Havas masterbrand.

---
Experiential Concept

I also developed a concept art piece, in which the identity can live as a three-dimensional structure within the agency. The 81 white LED letters can be individual illuminated, creating limitless formations of the logo. The lights can also be animated in time to music, or the colours customised to match the colour palettes of clients when they are present.